Welcome to South Africa, a land of breathtaking landscapes, incredible wildlife, and unforgettable safari experiences. As your premier safari destination, we are delighted to introduce you to the wonders of this diverse and captivating country.
Safari in the Kruger National Park:
Prepare to be immersed in the heart of the African wilderness as you embark on a safari adventure in the world-renowned Kruger National Park. Spanning over two million hectares, this iconic park offers an unrivaled opportunity to witness the Big Five – lions, elephants, buffalo, leopards, and rhinos – as well as an abundance of other fascinating creatures. Our expert guides will navigate the vast landscapes, revealing hidden treasures and ensuring that your safari encounters are awe-inspiring and safe.
Private Game Reserves:
For an exclusive and intimate safari experience, explore South Africa's private game reserves. Located adjacent to the Kruger National Park, these reserves offer luxury accommodations and expertly guided game drives. Enjoy the thrill of tracking wildlife on open vehicles, giving you an up-close and personal encounter with Africa's most iconic animals. With fewer tourists and limited vehicles, you can fully immerse yourself in the sights and sounds of the wild.
KwaZulu-Natal's Diversity:
Venture off the beaten path to KwaZulu-Natal, a province renowned for its diverse landscapes and wildlife. Explore the iSimangaliso Wetland Park, a UNESCO World Heritage Site, where lush wetlands, coastal forests, and pristine beaches converge. Witness hippos, crocodiles, and a variety of birdlife as you cruise along the St Lucia Estuary. Further inland, Hluhluwe-iMfolozi Park offers thrilling encounters with both black and white rhinos, a conservation success story.
Explore the Garden Route:
Embark on a safari with a twist along South Africa's Garden Route, a picturesque coastal stretch filled with lush forests and charming towns. Experience game drives in the malaria-free game reserves of the Eastern Cape, where you can spot elephants, lions, and an array of antelope species. After your safari adventures, unwind on golden beaches, explore charming coastal towns, and indulge in world-class cuisine and wines.
Adventure Beyond Safari:
South Africa offers an array of activities beyond the traditional safari. For thrill-seekers, shark cage diving in Gansbaai provides a heart-pounding encounter with these majestic predators. Admire the dramatic landscapes of the Drakensberg Mountains, where hiking trails lead to cascading waterfalls and ancient rock art sites. Discover the vibrant city life of Cape Town, with its iconic Table Mountain, diverse culture, and bustling waterfront.
Responsible Tourism:
We are committed to preserving South Africa's natural wonders and supporting its local communities. Our safaris adhere to sustainable tourism practices, ensuring minimal impact on the environment and maximum benefit to local people. By choosing our tours, you contribute to conservation efforts and help uplift the lives of South Africa's communities.
Your Safari Awaits:
Are you ready to experience the magic of a South African safari? With its rich wildlife, diverse landscapes, and warm hospitality, South Africa promises an extraordinary adventure you'll cherish for a lifetime. Contact us now, and let us create a tailor-made safari experience that exceeds your expectations in every way.
Tours and Safaris in South Africa to Inspire You
Featured Tours in South Africa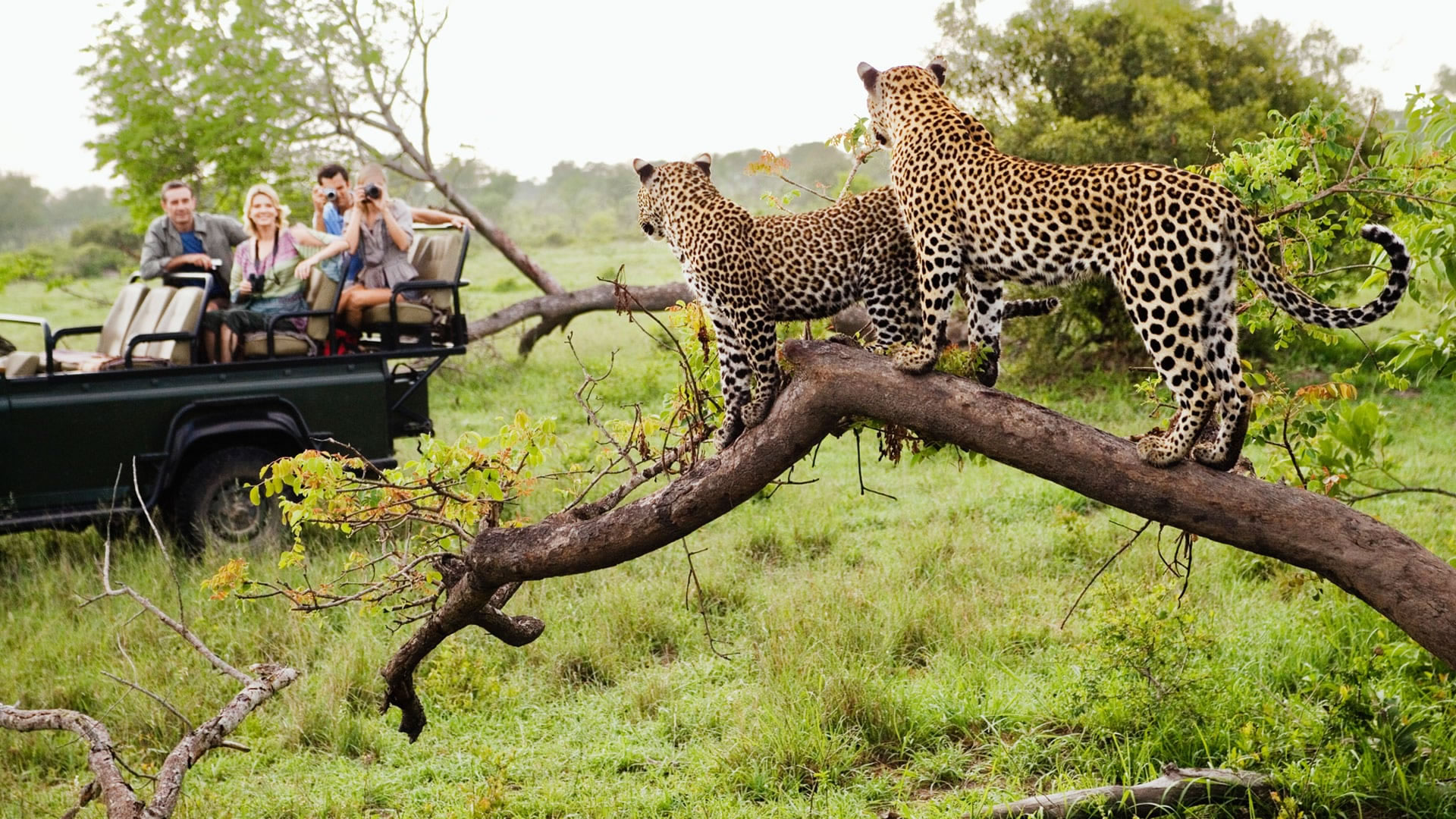 Safari tour in Zambia, Zimbabwe and Botswana. From USD 5,997 Per Person. Starts from Zimbabwe…